Development of a country without village development is just a hypothesis.
Introduction
Pt. Shekhar Dixit born on 20 January 1984, is an Indian politician and social worker serving as the President of Rashtriya Kisan Manch. In January 2023, he joined Aam Aadmi Party as in charge of the Lucknow Municipal Corporation election and became the President of the Aam Aadmi Party Lucknow.
He is one of the youth and young politicians in Lucknow, Uttar Pradesh. He is enthusiastic, morally sound, energetic, and diligent.
Since the age of 17, this man is creating differences in the political scenario of Uttar Pradesh and thriving success for farmers.
He is one of Uttar Pradesh's youngest farmer leaders and social workers.
Honours
Pt Shekhar Dixit is honoured with the presidentship of Rashtriya Kisan Manch. From a very young age, this youth and young politician in Uttar Pradesh has been raising awareness about environmental problems and contributing to reducing the forest tribal issues by placing his voice directly into the mainstream debate.
Pandit Shekhar Dixit has been honoured by several environmental and social departments such as India Brahmin Sabha for creating aware….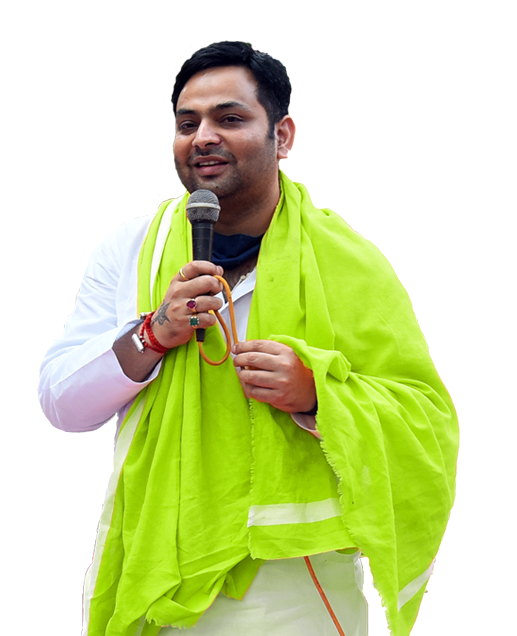 भारतीय राजनीति में भ्रष्टाचार और घोटाला एक बड़ी समस्या बन गया हैं जिसने देश की सामाजिक और आर्थिक स्थिति को गंभीर रूप से प्रभावित किया है। जिसके परिणाम स्वरुप महंगाई आज चरमसीमा पर है और इस वजह से  आम जनता त्रस्त है। भारतीय राजनीति में भी इस समस्या का समाधान निकालने के...
read more
भारतीय राजनीति में भ्रष्टाचार और घोटाला एक बड़ी समस्या बन गया हैं जिसने देश की सामाजिक और आर्थिक स्थिति को गंभीर रूप से प्रभावित किया है। जिसके परिणाम स्वरुप महंगाई आज चरमसीमा पर है और इस वजह से  आम जनता त्रस्त है। भारतीय राजनीति में भी इस समस्या का समाधान निकालने के...
read more
उत्तर प्रदेश में बिजली की अघोषित कटौती वर्षा ऋतु के शुरू होते ही प्रदेश में बिजली की अघोषित कटौती की जा रही है। इस कटौती के कारण जनता बिजली के अभाव से जूझ रही है। भीषण गर्मी की वजह से लोग अस्पतालों में भर्ती हो रहे हैं और अकेले पूर्वांचल में सैकड़ों लोगों की मौत हो...
read more
दिल्ली की पूर्व मुख्यमंत्री व आम जन मानस की कददावर नेता शीला दीक्षित  (Sheela Dixit Ki Poonyatithi) को दिल्ली की जनता से ऐसा लगाव हुआ कि वह दिल्ली की सत्ता पर 15 सालों तक लगातार काबिज रहने वाली दिग्गज नेता बन गयी और एक वर्ष पूर्व ऐसी खबर आयी कि दिल्ली सहित...
read more
उत्तर प्रदेश के मुजफ्फरनगर में एक गन्ना किसान (Sugarcane Farming In Uttar Pradesh) ओमपाल ने आत्महत्या कर ली. उसकी मौत के बाद भी जिला प्रशासन सरकार की नाकामी छिपाने को विवश है.  उक्त मामले में किसानों का आरोप है कि चीनी मिल से तौल पर्ची न मिलने के कारण उसने...
read more
देश में कोरोना महामारी से बचाव के लिए जो कार्य सरकार द्वारा किये जा रहे है उसके प्रति हम कृतज्ञता ( letter to prime minister )व्यक्त करते है | राष्ट्रीय किसान मंच लगातार समाज में सेवा का कार्य पूरे मनोयोग से सरकार के आहवाहन पर कर रहा है . समाज के विभिन्न...
read more
1984
BIRTH Shekhar Dixit was born on 20 January 1984 to a Nawabi Hindu family of priests or pandits (Hindu scholars who learned Hindi philosophy, Sanskrit, and religion) in Nishantganj, Mahanagar, Lucknow.
2000
EARLY CAREER IN KISAN MANCH He had been associated with the Kisan Manch since 2000, at the age of 17, and remained connected with the organization.
2003
INFLUENCED BY MR. VISHWANATH PRATAP SINGH In 2003, he started taking his political training under the guidance of former Prime Minister of India Mr. Vishwanath Pratap Singh (8th Prime Minister). He had taken training for more than 5 years in the early days of his journey.
2006
ENTRY INTO POLITICS In 2006, he was appointed as the coordinator for the Youth Kisan Manch for farmers of Uttar Pradesh. He studied, researched, and tackled many underlying issues that were becoming major problems for farmers during that time. At that time, he was under the guidance of and influenced.
2008
AWARENESS PROGRAM In 2008,he took the initiative for the awareness program in Uttar Pradesh along with Mr. VP Singh.
2010
REPRESENTING KISAN MANCH In 2010, he was able to make Kisan Manch reach the state level by his numerous efforts.
2012
PRESIDENTSHIP OF KISAN MANCH In 2012, he was nominated with the responsibilities of state presidentship of Kisan Manch Uttar Pradesh and organized a rally for kisan jan jagran kisan manch.
2013
GAO CHALO UNNAO CHALO In 2013, Dixit participated in the various rally to gather the respect and support of farmers to demand a strong Lokpal, where Anna Hazare addressed this rally in Unnao district on February .The rally was based on the theme Gaon Chalo, Unnao Chalo. Both Dixit and Anna.
2014
TANDA NTPC EVENT In 2014, Dixit has traveled and explored various regions of Uttar Pradesh and nearby areas . In the same year, he participated in the Tanda NTPC event that was an issue raised for the lands of farmers that were illegally occupying.
2015
MOVEMENT FOR THE RIGHTS OF FARMERS He make a movement for the farmers to get subsidy for the loss they have suffer because of heavy hail storm, because of his efforts 20 lakh farmers benefited by this movement.
2016
SUPPORT OF SHEILA DIXIT He supported Sheila Dixit for becoming the chief minister of Uttar Pradesh.
2017
PROTEST AGAINST THE GOVERNMENT He raised his voice against the government for not providing the sugarcane payment.
Introduction The Aam Aadmi Party (AAP), a prominent political party in India, has launched an extensive membership drive in Lucknow, the capital of Uttar Pradesh. Leading this campaign is Pt Shekhar Dixit, a dynamic and visionary leader known for his dedication to...
read more
Sheila Dixit was an Indian politician and stateswoman. The longest-serving Chief Minister of Delhi, as well as the longest-serving female chief minister of any Indian state, she served for a period of 15 years beginning in...
read more
Kisan Baburao Hazare, popularly known as Anna Hazare, is an Indian social activist who led movements to promote rural development.  Kisan Baburao Hazare was born on 15 June 1937 (some sources say 15 January 1940 in Bhingar, near Ahmednagar. He was the eldest son of...
read more
ADDRESS
 401, Monarch apartments, New Hyderabad, Mahanagar, Lucknow, Uttar Pradesh 226007